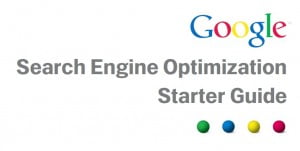 Google's Search Quality Team has released a new version of their 2 years old SEO Starter Guide. Although the content is pretty basic, it is a good starting point for Webmaster Beginners.
The updates are mainly focusing in keep it more simple by adding glossary with SEO terms, more images to explain the content in a clear way and also how to optimize your site for mobiles.
Download the Google SEO Starter Guide PDF.