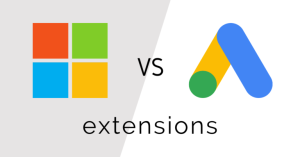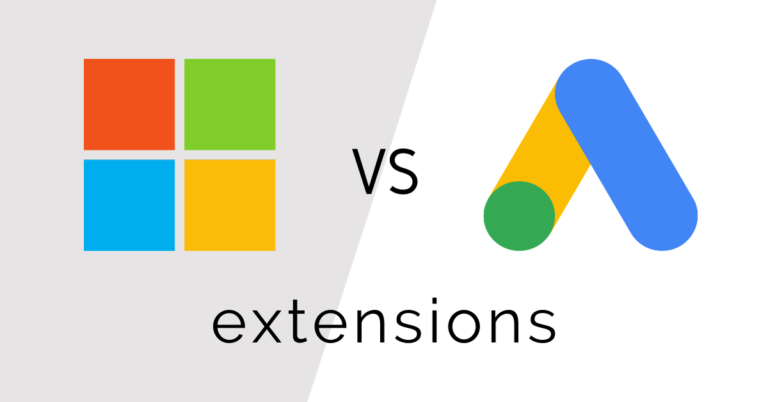 Google Ads and Microsoft Advertising are two powerful tools when it comes to online advertising. However, their strength is not only based on their keyword model and ad formats but also on the amount of extensions they offer that allows you to better personalize your ad to the user's needs. Let's not forget that extensions represent a real opportunity to expand your ads with additional information and give more reasons to the user to click and choose your business.
By using extensions, not only you increase the size of your ads but you also improve your click-through rate and, at the end of the day, your ROI! A greater visibility, more prominence on the search results page and an increased engagement are some of the main benefits brought by extensions.
To increase your chance of success in your campaign, Google even recommends adding four or more extensions, be it at the account, campaign or ad group level.
Now that you know more about what extensions are and what are the main benefits of using them, we can compare both platforms.
Which extensions can I use in Google Ads & Microsoft Advertising?
The good news is that most extensions are common to Microsoft and Google Ads. However, some of them are really specific to one of the two platforms like the action extensions (Microsoft) or the hotel callout extensions (Google).
Besides Microsoft offers the possibility to highlight some characteristics of your business, such as the amount of your followers on Twitter thanks to automated extensions: longer ad headlines, partner data and dynamic ad enhancements.
Google on the other hand allows you to display specific offers through promotion extensions and also released lead form extensions [BETA] to help you track leads on your website.
Differences exist between Google and Microsoft extensions. For example, there is a discrepancy in the number of pictures you can display at the same time in your image extensions (still in Beta in Google Ads).
To help you understand which extension exists in both platforms and which are unique to Google or Microsoft you can have a look at the following summary.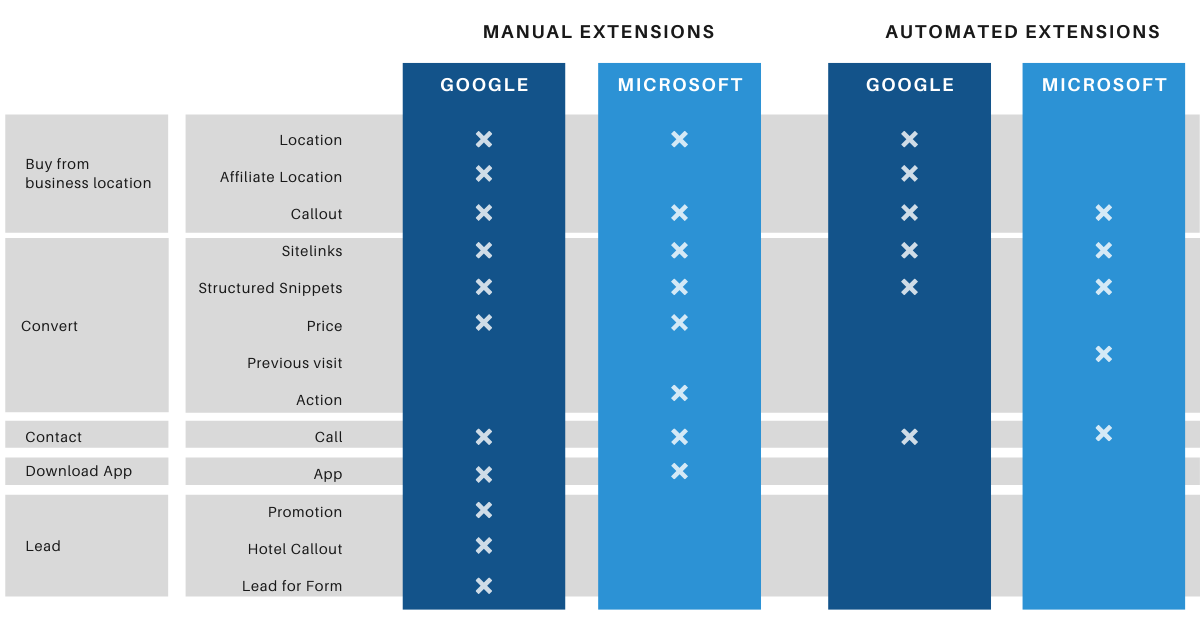 Now that you know which extensions are useful to you, all you have to do is to implement them. Google and Microsoft algorithms decide where, when and how your extensions are displayed based on the search query made by the user.
Even though using extensions is relatively easy, there are a couple of pieces of information you should keep in mind.
What should I keep in mind when using extensions?
Some extensions are not available in all countries. This is mainly the case for Microsoft extensions. For example, callout extensions, app extensions or review extensions are not available in China. For the Call Extensions, they are available in the US and UK on all devices but only on smartphones for all other markets (but China). Therefore, if one of the extensions you would like to use is not available in your account, it might be because of your targeted market. he issue is the same with automated extensions: operating conditions change from a market and an extension to another.
In a nutshell
Both Microsoft and Google offer a large selection of extensions that you can use based on your needs and goals. The extensions you implement are then displayed by Google and Microsoft when they consider them relevant for the user.
They add value to your ads, allow you to give more information to the user, and in the end, increase both your CTR and ROI.