When was the last time you bought something online? Probably not too long ago, was it? Unsurprisingly, e-commerce has been on the rise for quite some time now and it is unlikely that this trend will decline in the near future. More than 4 billion people have been active on the internet in July 2019, that's around 58% of the world's population. It only makes sense then that online shopping is an important part of retail.
Google now wants to get a bigger slice of the pie by revamping their Shopping platform and combining it with the best features of Google Express (which is only available in the U.S. as of right now). This is a new attempt to trying to compete with established online retailers like Amazon and an answer to Instagram's recently announced Checkout feature which went into closed beta in March.
The new Google Shopping allows its users to discover new products and directly buy them online in an easy and cohesive way without having to switch platforms or apps. A personalised homepage specifically tailored to your preferences and search queries will round off the experience.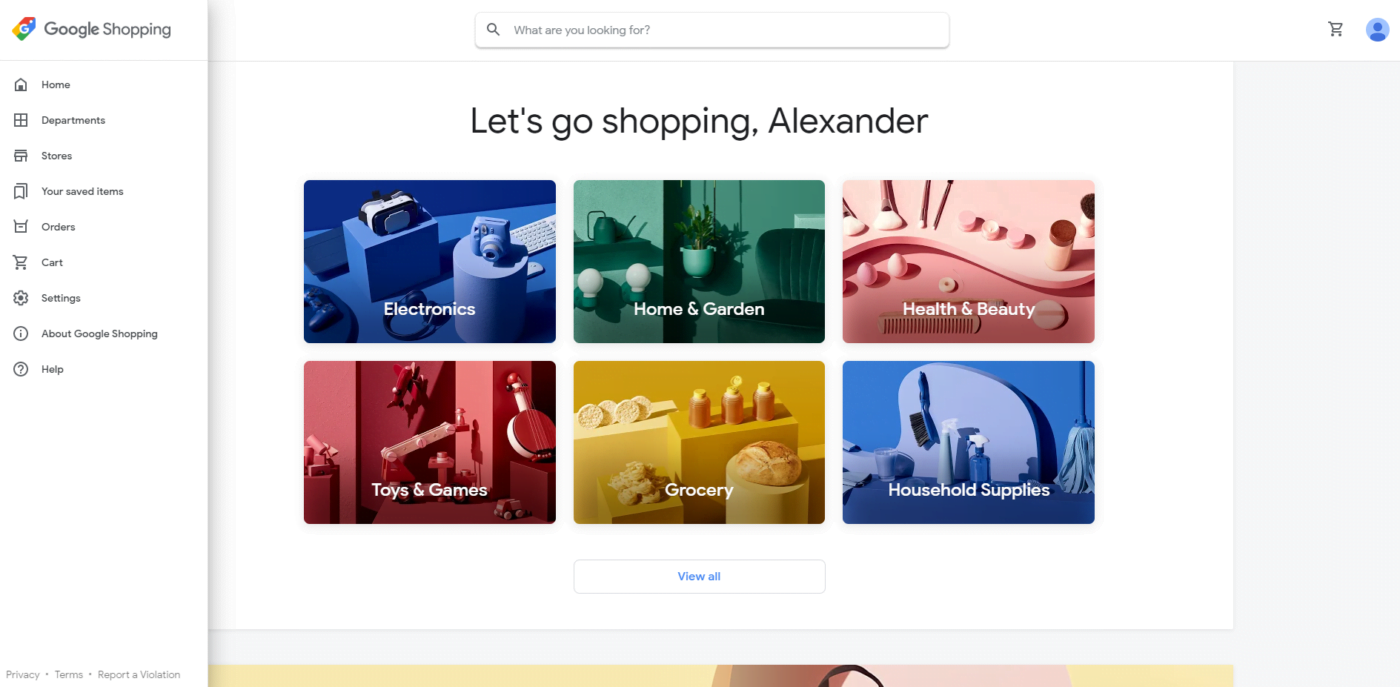 "These new shopping experiences let people shop and purchase frictionlessly right where they already turn to for research and inspiration: Search, Google Images, YouTube and a redesigned Google Shopping destination." – said Vice President of Product Management, Shopping, Surojit Chatterjee.
When you first enter the new Google Shopping, you will be greeted with different generic categories which, upon opening, can then be narrowed down even further to only show products you are particularly interested in by using the navigation bar on the left side of your screen. There, you will also be able to filter for different stores and delivery details. Clicking on a product will lead you to the product page where you can find more information about the product itself, reviews of previous customers, and online stores that currently sell it.
If you already have a specific product in mind, you can also search for it in the search bar at the top of the page, which will then show all relevant products related to your search query. You can access your shopping cart at all times by clicking the icon in the top right corner.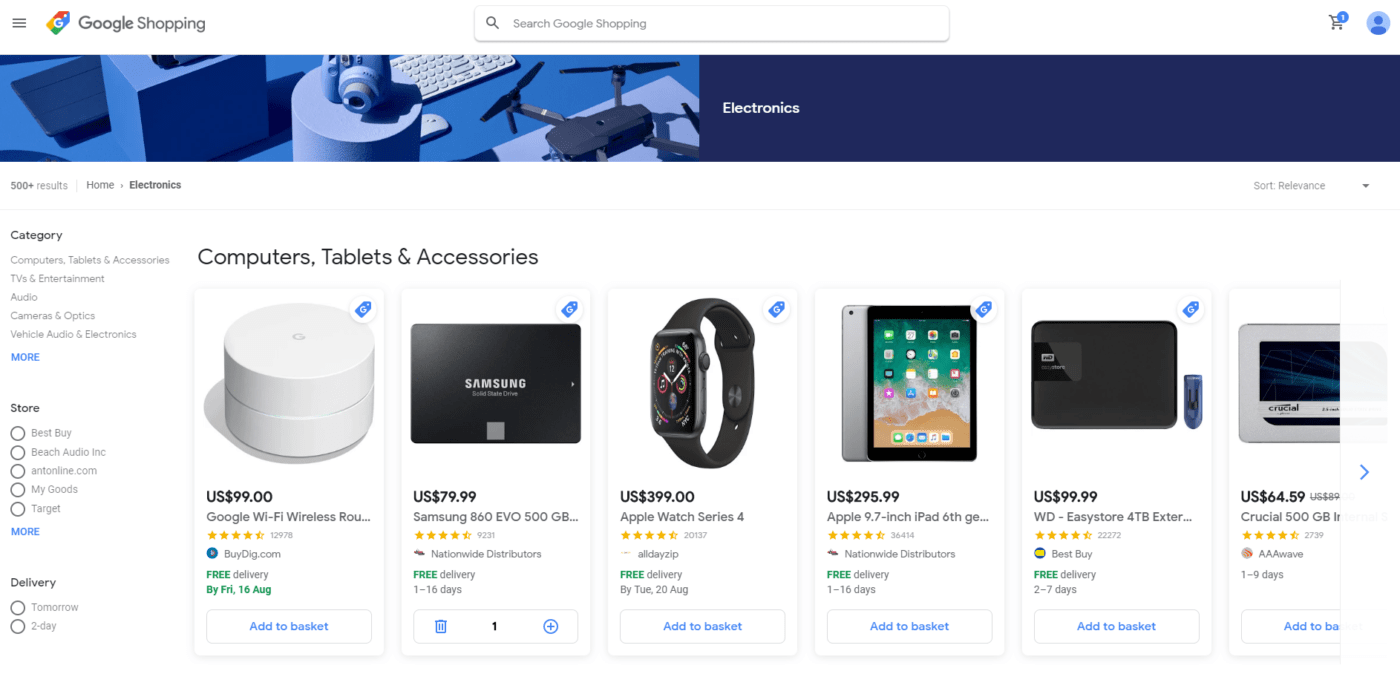 Items indicated by a blue Buy with Google tag include an additional Google guarantee. For customers, this means a universal shopping cart over all platforms, simple returns and customer service, and instant checkout, while Google will also provide help with your delivery, should there be any problems. Merchants benefit from this too, as people are more likely to buy in an online shop, when they feel safe while doing so.

Update, July 2020: Google removes commission fees
In order to sell products with this Google guarantee, retailers have to opt-in to Shopping Actions, which allows them to present their product on multiple Google platforms and take advantage of the aforementioned perks and guarantees.
New: For this service, Google used to charge a commission from the seller, ranging between 3% and 15%, based on the type of product sold and the total value of the transaction. But recently Google announced that
"soon, sellers who participate in our Buy on Google checkout experience will no longer have to pay us a commission fee. […] By removing our commission fees, we're lowering the cost of doing business and making it even easier for retailers of all sizes to sell directly on Google."
Google will be from now one of the most affordable platforms to sell online, even more than Amazon, which still charges fees per sold item. In addition to this great update, Google will also integrate new payment methods like Shopify and PayPal, to simplify the checkout process even more.
More updates within the Google Shopping platform:
Google will enable widely-used product feed formats, so that there is no need to reformat data anymore.

Retailers will be able to add product information from Google's database (images or tech specs).

There will be a new small business-filter
All innovations announced will first be implemented in the U.S. and will be available worldwide by the end of the year or beginning of 2021.
Shopping Actions will also expand to other sites like YouTube and Images later this year. This service has been in testing in France since earlier this year and is now live for users in the U.S. as of July. As part of the revamped Shopping platform, Google's Express app will also be updated and become the new official Google Shopping app.
With these changes, Google tries to make it easier for potential customers to find a product they like and complete a purchase by providing a pleasant and personalised shopping experience all tucked into one platform. Capitalizing on its huge network of sites and combining services is just the next logical step towards an enhanced user experience while at the same time giving advertisers more tools to reach broader audiences and drive conversions.